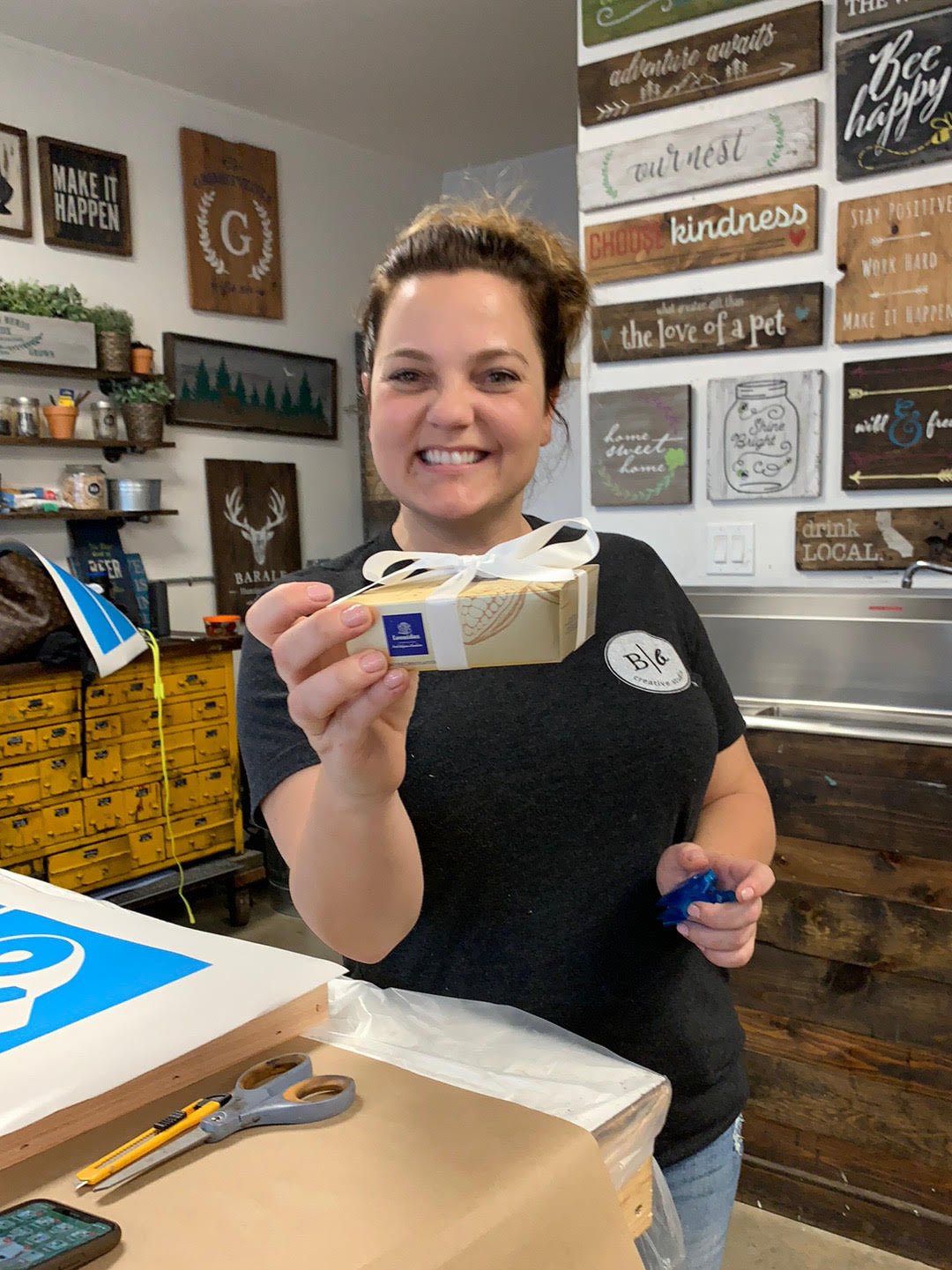 #WalnutCreekWednesdays October Recap!
We are taking a look at all of the unique and great local shops we visited this past month on our Instagram Series #WalnutCreekWednesdays ! In case you missed it, in this series we feature a small local shop and enjoy some conversation over a box of delicious chocolate.

Not only do we get to give a shout out to some of our favorite shops and their owners but we also support our local business community and encourage people to shop small.   

Slowly but surely, we are mapping out this amazing community of awesome small businesses, run by really cool people. Follow the hashtag and the accounts we feature to continue to support the #ShopSmall movement!   

Here is a quick recap of our October features:
Arash is originally from Persia and has been working as a Chef since 1989 with the same passion and a menu full of flavor from day one. He first opened a bistro in Amsterdam where he acquired most of his experience and knowledge. A few years later he arrived at the Bay Area and opened a restaurant in Oakland — Café 15 — where he fell in love with the Bay and all the resources it had to offer. Main Street Kitchen is his third experience as a restaurant owner and it is located in the heart of Downtown Walnut Creek, hence the name! Arash is inspired by the Bay Area's local farmers, their produce and the local people and the area's great diversity. Both he and his wife, Lauren, do an excellent job translating this into both their menu and the ambiance of the restaurant!
Local to the Bay Area, Stephanie Sala is the founder of specialty toy store Five Little Monkeys. After graduating UC Berkely she decided to embark on this adventure. As the oldest of five siblings, Stephanie was inspired to start the store as a way to be an active part of their lives. What a cool startup story!!⠀
After many years of hard work, today you can find six stores across the Bay Area and Walnut Creek's has been here for about seven years! What we really love about @FiveLittleMonkeysToys is the commitment and care they put into selecting toys. Their belief is "Children play to learn" so instead of going by what's "IN" or the latest trend, they look for toys that will truly inspire children's creativity, foster values of teamwork and stimulate intellectual growth. 
3. Ming Quong
Ming Quong has been open in Walnut Creek for ✨FIFTY YEARS✨!! Situated on what once was the grounds of the Walnut Creek Hotel, the shop now takes up the space of what used to be the hotel's lobby.⠀⠀
Nona, the amazing owner, is now 85 years old and opened up the shop along with her husband. During its early years, it was the first coffee house in Walnut Creek called The Melting Pot. Later, that coffee house became what today is Ming Quong, named after the Chinese Orphanage where Nona grew up in Los Gatos.⠀
Nona describes her eclectic shop as "East meets West" and that could not be more true; the only thing we can recommend is to visit her shop too see all of the things and hopefully bump into her as she will tell you the story behind each item in such a warm and lovely way.⠀
Board & Brush Walnut Creek is led by Kristin, an energetic carpenter who had been working solo from her studio on personalized and on-demand projects. From creating gorgeous shabby-chic dining room tables to statement barn doors, she had her plate full. One day a friend turned her to the website of Board & Brush suggesting she'd be perfect for running her own shop. Cut to the next scene; Kristin opening the first Board & Brush in California, here on our very own Walnut Creek and totally succeeding at it! Kristin has created a team (of 30 people!) that feel more like family and allowing them to have a space to get social and creative while working, she is also opening a second store in 2 weeks!
Board & Brush is a great alternative and a fun way to spice up a get-together with friends, a party or an original corporate event. I mean, the formula is easy; Friends + DIY Projects + Wine = Total Success!